Marketing and Business topics shortcut page. ©www.witiger.com
Each of these Hyper links on the list below leads into a "unit" related to one particular topic.
[part of the modular approach to the witiger.com website]
Sometimes these are called Learning Objects or Knowledge Objects. The author refers to them as Web Based Hyper Linked Information Objects (or Teaching Units) to augment Hybrid classes.
o We say "Web Based" because some Learning Objects are just DVDs or CDs, not all LO's are available on the web,
o We add "Hyper Linked" because the information within the Object is linked to other information on the web, which adds value to the unit, and, we annotate the links and check for links out of date
o We refer to them as "Information Objects" (or Teaching Units) since they do not stand alone as a Learning Unit, they are used in teaching an attended class in an electronic classroom.
- Some of the units could be used for online learning or distance education but it depends on how the content is arranged in the particular unit. Some units include, within them, audio and video files. Many units include contributions from students.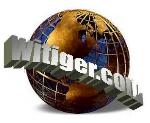 ©