Cannibalization
an example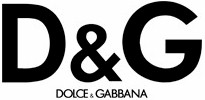 Akshay's adds

Dolce and Gabbana invested nearly $100 million into D&G and initially developed it to provide clothing which was more casual, youthful and less expensive than Dolce and Gabbana. D&G in fact ended up being a vital part of the overall Dolce and Gabbana business, as shown by the 2009 figures. In 2009, D&G accounted for 45% of Dolce and Gabbana's $2.22 billion wholesale revenue. Usually when fashion lines introduce a new, lower priced brand, it is essentially to attract a wider group of consumers. However, it is important to distinguish that second brand from the original and therefore it acts as its own line.

However, Dolce and Gabbana named their second brand D&G and since the names were fairly similar, many would confuse both brands as the same. The initial investment in D&G by Dolce and Gabbana also resulted in clothing to be a bit more expensive in order to cover costs, so therefore the price points between D&G and Dolce and Gabbana branded clothing were fairly the same. Those two key mistakes (similar name and price points) were poor business decisions by Dolce and Gabbana and therefore they have now chosen to fold the D&G brand and begin making clothing under the Dolce and Gabbana brand line to serve the needs of the consumers of D&G.

the original Wall Street URL was
http://online.wsj.com/article/SB10001424052748704410004576182293196928056.html

WTGR replies
Good story Akshay. Donna Karan was originally a designer of high quality fashion in the 1990's - her products were stylish but expensive. It is alleged by some fashion writers that when she saw people making knock-offs of her designs and other designers, she decided to knock-off her own stuff and created DKNY - a weird example of successful cannabilization.