.


CCT 322 (aka CCT322H5S)

Marketing Information Products & Services

A 3rd year course in the CCIT Program of University of Toronto at Mississauga and Sheridan College
last updated 2015 July 16

Group Work
- what the Report should look like
- binding, pages, table of contents
Group Work / Reports Part 2
The importance of using "Mature Language" in your writing
Group Work / Reports Part 3
important considerations
Group Work / Reports Part 4
Coordinating the submission
Communication w group members
Project: Summary
Basically, this project requires the students to Develop a Marketing Plan for a new IT product, or IT service,
- new means
(1) a totally new product/service you create on your own, or
(2) a "real-life" product/service that is relatively new (like a new camera model, or a new type of car dashboard camera)
- the important consideration is incorporating the information and understandings you have acquired going through the lectures and course material in CCT 322

Tasks
1. Select a firm involved in information products or services
- your criteria for selecting a firm would be based on finding a company that would allow you to discover, and apply information related to many different topics in the course
- discuss your orientation (Product, Sales or Marketing)


2. Identify some problems / challenges / opportunities that need to be dealt with
- if there are no problems, you have no need of management or any solutions
- you can create these problems hypothetically, or interview someone in the company to learn about real problems
- typically a SWOT analysis helps

3. Recommend how to deal with those problems in the context of developing a marketing program
- use data from current media and corporate sources to support your conclusions / questions
(this is where it will be useful to read newspapers on a regular basis)
- discuss target market segmentation
- discuss the influence of the applicable environments
- a very important part of the project and something that would take several pages
(competitive, economic, political, technological, sociocultural, geographic)
- discuss Product, Price, Promotion, Place
o Product
* development of the product
* changes to the FABs
* branding considerations
o Price
* selection of pricing objectives
* consideration of competitor pricing
o Promotion
* developmentof the Promotional Mix
o Place / Location
* domain name considerations
* distribution (online and offline considerations)

4. Towards the end of the course you will learn about
o Search Engine Optimization
o "Things to be Convincing"
and
o Benefits and Limitations of e-business
- make sure you work into your project consideration of these three important parts of the cours

5. Apply the 3Ms - Money, Management and Materials
- discuss, briefly, what activities need to be funded, rough approximation of how much
- management - who will do what (if you don't know, make up some job titles and give them tasks related to what needs to be done)
- materials, are there any special tools, technology and equipment necessary to carry out this plan
(Section 5 is brief - just a short paragraph for each point - the big emphasis is in Section 2 and Section 3)

6. in 2013 one of the students (Mike Scinocco) and his partner did their project and they commented on how vaulable it was to have the experience of making direct contact with a person in a company related to your project - so if you are doing a marketing plan for a new Telus service, talk to a manager in Telus ( and not just a store rep), if you are talking about a new consumer electronic product from Panasonic, then talk to an exec at Matsushita Canada etc.
Mike said "I would recommend that students be given the task of achieving an appointment with a significant marketing source within a company as a specific (or separate) part of their project mark."

So for 2014, you are being "challenged" as part of your project, to "learn something useful and interesting" by making direct contact, as Mike suggested. You may "substantiate" that you achieved this objective in a number of tactical ways, such as showing a pic of you and that person meeting and some copies of emails exchanged, some students might even do a little video of a question and answer session - i'll leave it up to you.

Example - the group "4 Amigos" in MGTD06 at UTSC in March 2012 filmed their interview with the proprietor of the Text-Mex restaurant they did for their project - and, because the interview was in a public location, they added in subtitles later so the viewer could understand the segment, even though the audio wasn't perfect. A great example of a "learning experience"

1. they learned something, and proved it
2. they created a "teachable object" (this video) which allowed other students to learn something too
---

To remind,
o A Marketing Program is a collection of several marketing plans.
o A Marketing Plan is the Marketing Strategy + the time related details of when things gets done
o A Marketing Strategy is the Target Market (who are the intended customers) + the Marketing Mix (The 4P's)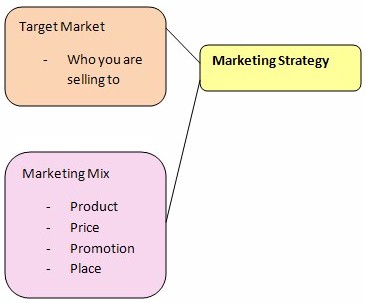 So once you have a "Marketing Strategy" developed, you can the create a "Marketing Plan"
if you add in the time related details as to what is done when

And a "Marketing Program" for a medium or large sized firm is simply several Marketing Plans for example if you are Ford,
you'd have a Marketing Plan for trucks, a Marketing Plan for small passenger cars, a Marketing Plan for large industrial vehicles, etc.
Below is an example of how SONY divides up one of their divisions into different Marketing Plans
from http://www.sony.com/SCA/outline/electronics.shtml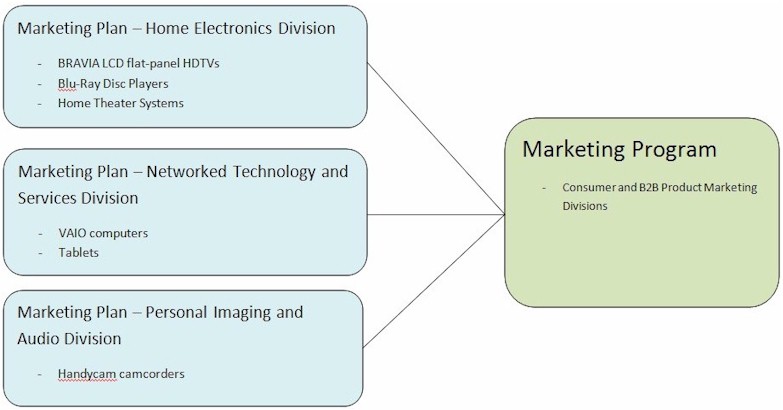 companies done by students in 2014 included

Allstar Fan-Si crowdsourcing App
Samsung Smart Watch
Kiva Systems - robot storage system
Square Credit Card reader
Drivewise by Allstate
MakerBot 3D printers
Tile GPS tracking device
Pebble Watch
Apple Carplay
Occulus Rift virtual reality
Scentee Smart Phone accessory
UTM Athletic council
Kevo biometric door lock
Leep hand motion sensor




.
.

.