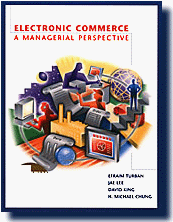 B2B
Buyer Oriented Marketplace
This is usually for large companies that buy a large volume, and wide variety of products, so they open up a web site to inform companies what they require, and invite businesses to submit bids on what they wish to supply. Most often this is done in the form of an Extranet.
example companies are
General Electric
Federal government agencies
Automotive assemblers and Tier 1 parts companies
page 213
text cites General Electric's
GE Trading Process Network (TPN)
http://tpn.geis.com/
GE TPN Post is an Internet-based trading network that enables buyers and sellers to do business-to-business electronic commerce, including transactions.

In this process, sellers offer products for sale, and accept bids against the product.