from the introduction to Kim Bayne's book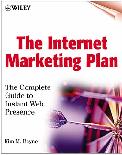 from the introduction to Kim Bayne's book















from the introduction to Kim Bayne's book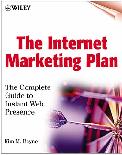 from the introduction to Kim Bayne's book
.
You do not have to buy the Bayne book, it is here just for reference.

Bayne has some wise words at the beginning of the book about the "environments", which merit summarizing here.

"When the first edition of the book was published, the climate for Internet marketing was very different. Much has happened in the past few years to change the e-business landscape . For one thing, the major players are no longer "pure Internet players" ... The Web is now just another mainstream den of big business ...today, companies jump online without much forethought or are driven into the situation by outside forces"

Let's look at those "outside forces"

The forces that effect companies who are moving from "brick and mortar" to "click and mortar" are
competitive forces
economic forces
technological forces
political / legal / regulatory forces
social cultural forces
to some extend geographic forces

Bayne says the purpose of her book is "you will be able to create a coherent and integrated Internet marketing presence to enhance your overall general marketing communications program"

.
This statement of Bayne's presumes 2 things.

1. that the company has a marketing communications program
2. that the reader of the book understands that the role of the Internet is to contribute to what is already in place - not create something totally new and unique

For students using this book, it presumes 2 things
1. that you understand the basics of marketing

product
price
promotion
place

2. that you know the basics of marketing communications

mass selling
sales promotion
personal selling


WTGR
.