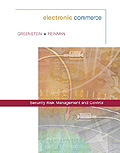 Chpt 8
1st ed.


Chpt 10
2nd ed.
Cryptography
Public Keys
and
Private Keys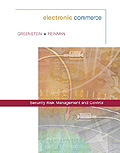 Chpt 8
1st ed.


Chpt 10
2nd ed.
Cryptography
Public Keys
and
Private Keys
Public Keys and Private Keys
Greenstein text, page 237 - 239

The textbook explanation and accompaying diagrams are satisfactory, in addition there is are online resources that also explain this well.

Public Keys (also known as Asymmetrical Keys)

"Public Key encryption uses two separate but related keys. One key is used only to encrypt a message, and its companion key is used to decrypt the message. Public Key encryption works this way. The person who wants to receive encrypted files generates a pair of keys in their encryption program. That person can then 'publish' their public key, or in effect let anyone and everyone know what their 'public' key is. Anyone who wants to send this person a message can use this 'Public Key' to encrypt the message and send it on. When the message is received it can be decrypted using the secret companion key to the public key. The primary advantage of Public Key encryption is that you do not have to risk transmitting a secret key to the person who will receive the message."

from www.cypost.com/encr_ppkeys.html

Private Keys (also called Secret Key or Symmetric Key)
"With secret-key encryption, both the sender and receiver use the same key to encrypt and decrypt messages. The two people first agree on a pass phrase. They should use a different method of communicating than the one they are going to use to send encrypted messages. They can agree on a password in person, by phone, or perhaps even communicate a word or phrase known only to the two of them. A good strong password will include a mix of numbers lower and upper case letters, and characters; e.g. ad2%56jJ[*92K, since most brute force attacks will try common dictionary words, names, towns, dates, etc., or if the person attacking you can get background information on you they will try combinations that include all your relatives names, addresses, towns, birthdates, schools, etc. They know that people do have a propensity for choosing passwords that are somewhat easy to remember. The encryption software turns the password into a binary number and hashes it (adds characters to increase the size). Then uses that number(key) to encrypt all outgoing messages. The mathematical module usedfor encrypting the message is called the algorithm. The whole system is referred to as a cipher."
from www.cypost.com/encr_ppkeys.html